Signal Interrupt Transition Effects
For Example

▼
Step 1: Select Clips
Open VideoShow
→ Click on 【Edit Video】(【Video Edit】in iOS)
→ Select at least 2 clips
▼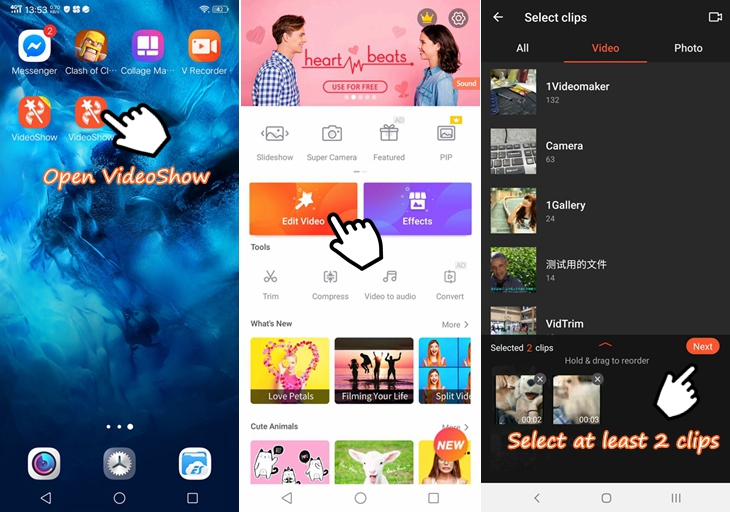 Step 2: Add A Blank Clip
Choose 【Edit】
→【Clip Edit】(Choose 【Clip Edit】menu in iOS)
→ Add a blank clip
▼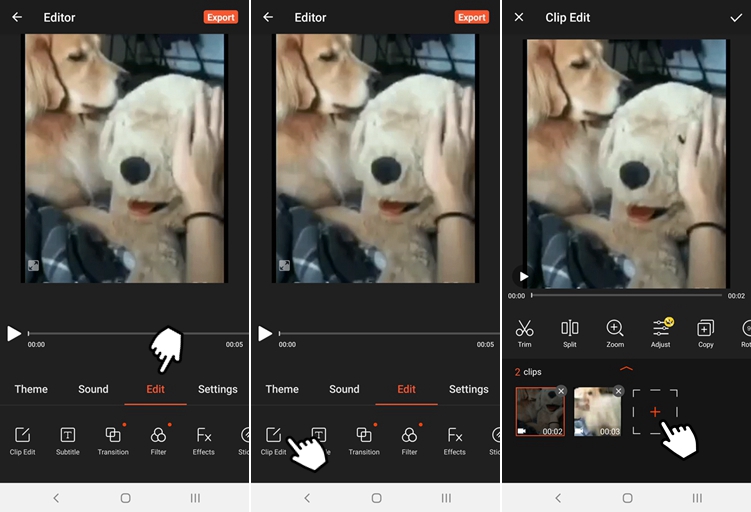 → Move the blank clip and make it between the two clips you added
→ Adjust the duration of the blank clip (Usually we set it as 2s since the effect lasts 2s.)
→ Click 【✔】to finnish
▼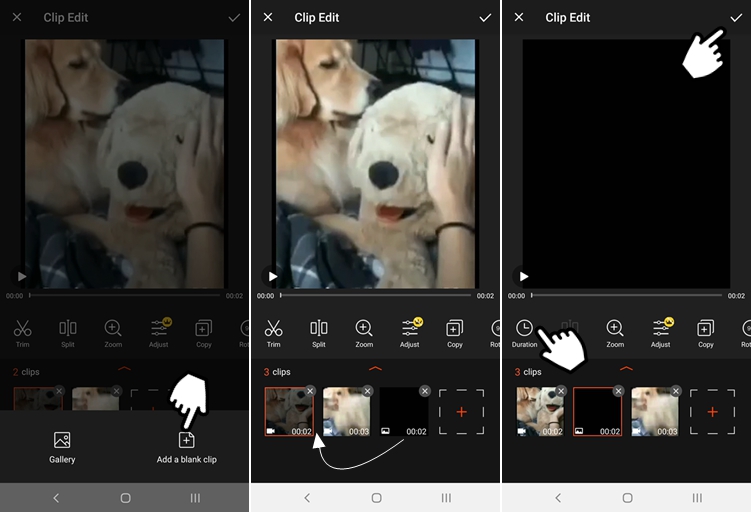 Step 3: Add The Effect
Choose【FX】
→ Click on【+】
→ Click 【More】Go to Material Center
▼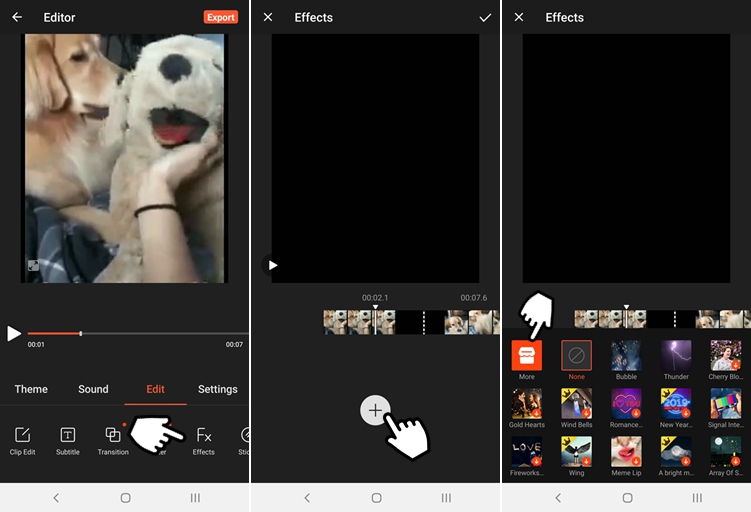 → Find "Signal Interruption" and download it
→ Add it to the video
→ Move it on the timeline and make sure the blank clip has been covered by the effect
→ Click 【✔】to finnish
▼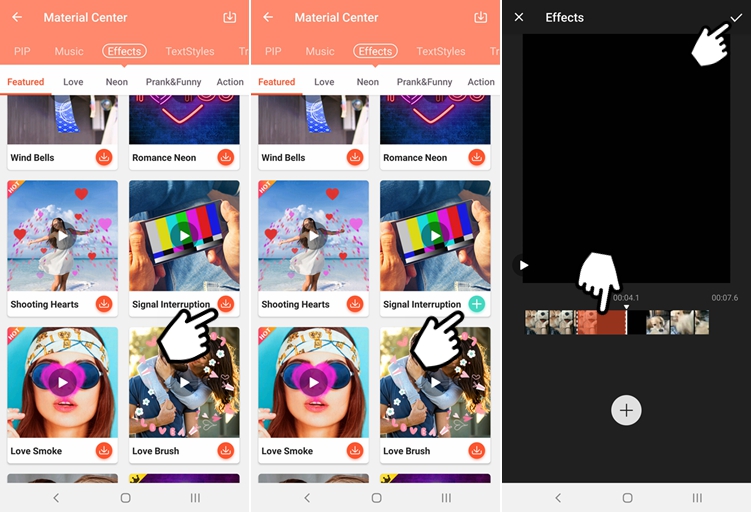 Step 4: Export The Video
▼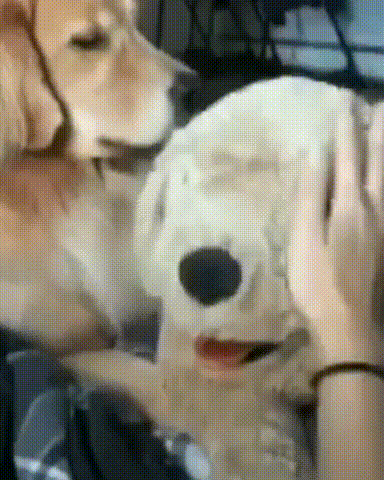 Tips
▶ If there is some parts in the video which you don't want it to be shown, you can cover it with the effect directly without adding the blank clip.
▶ You can also use other effects to make transitions by this way.
▶ When you add effects to make the transition, some simple transition effects can also be added, such as 【Fade】, to make the video transit in a more natural way.
----------------Done ----------------